In an effort to expand my technological expertise...
Well...
Maybe not expertise at this point...
But along the lines of learning something new everyday...
I am trying something the kind, patient Apple store 'teacher' taught me weeks ago.
I... Am... Blogging from my iPad!!!
So, now for some random pics of London...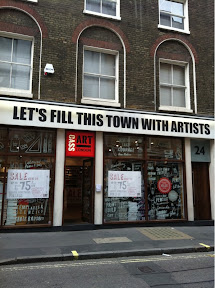 Soho randomness...
More on London...
Next week!